3 Butterfly to Lava Flow Overlook, Snow Canyon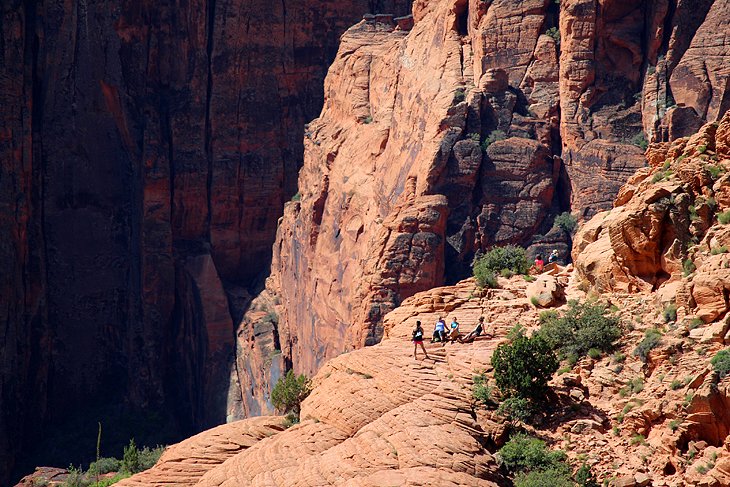 Butterfly Trail is an easy two-mile out-and-back trail, beginning from the same parking area as the Petrified Dunes hike. The trail is named for a split boulder along that trail that resembles a butterfly, but few people know this, and the feature is often overlooked. Look for it about halfway through the hike when you come to the end of the boulder ridge and are about to head across the open field. The highlight of this hike, and the reason many people choose to hike this short trail, is the Lava Flow Overlook, accessed by a spur at the end of the trail, leading off to the left. Views from the overlook are spectacular. You can then return via the same path, or veer right at the end and take the Lava Flow trail, which will mean you need to walk along the highway from Lava Flow parking lot to Petrified Dunes parking lot.
4 Johnson Canyon, Snow Canyon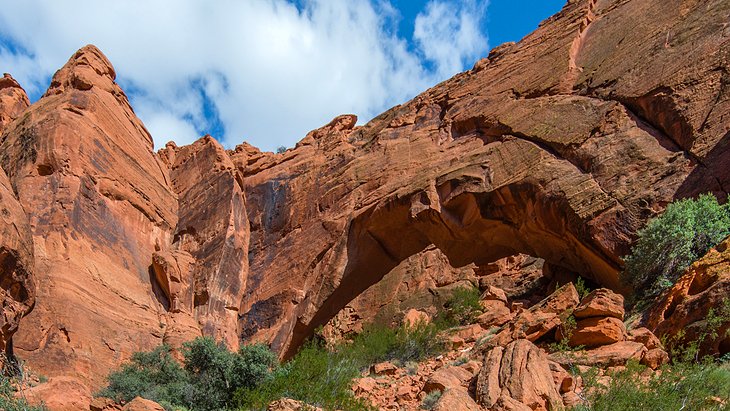 Johnson Canyon is a popular hiking trail, but it is closed between mid-March and mid-September. If you are visiting in season, it's definitely worth doing. This is an easy two-mile hike across a lava field to a canyon, but the highlight is a 200-foot red rock arch. The arch can be seen on the right side of the canyon as you are walking in. This is an out-and-back hike, and the parking lot is the first one you come to at the south end of the park.