5 Hidden Pinyon, Snow Canyon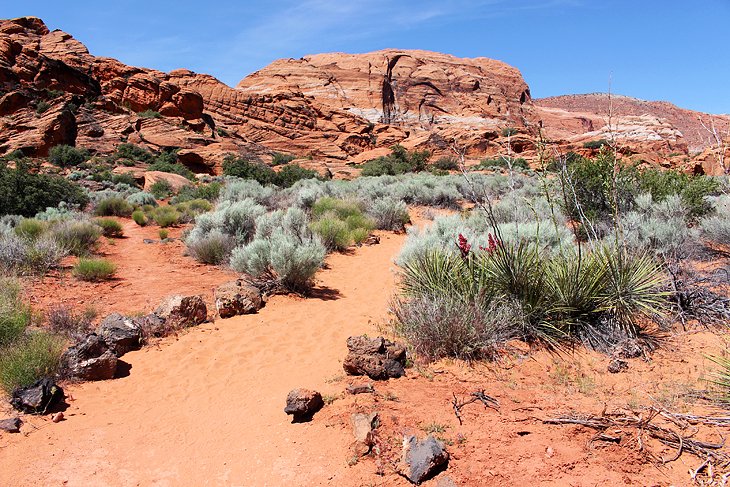 This delightful 1.5-mile trail offers a mix of interesting rock formations and adds an educational component, with information on the vegetation in the area. At the start of the trail is a box, where you can pick up a pamphlet. Numbered signposts along the path correspond with the numbers in the pamphlet, offering descriptions and information on the plants and sites along the trail.
Even if you choose not to read along, this scenic path is well worth doing. Heading in a clockwise direction, the trail winds through some fallen boulders and behind a rock ridge, opening onto an area with waves of petrified dunes. Beyond here, the trail enters a field of red sand covered in sand sage and other plants, and eventually joins up with the paved Whiptail Trail taking you back to the parking lot.