6 Whiptail Trail, Snow Canyon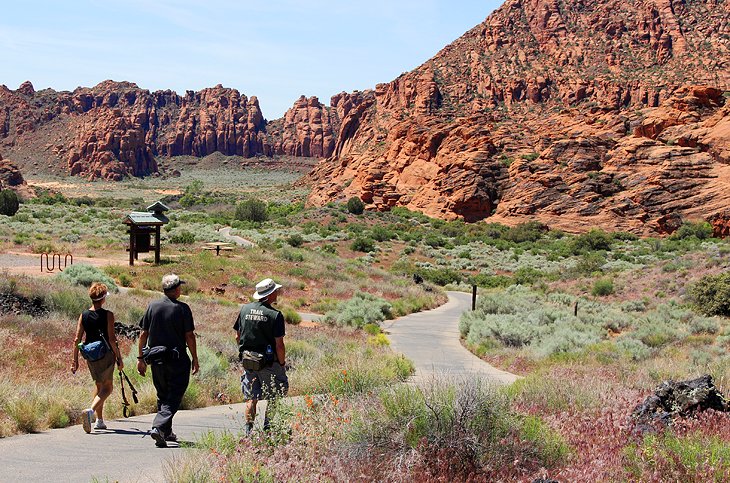 The beauty of the Whiptail Trail is that it is accessible to everyone. A wide paved trail, it can accommodate wheelchairs and strollers, and unlike the rest of the hikes in the park, dogs and horses are welcome on this trail. It's also a great place for a morning jog or bike ride.
Whiptail runs along a three-mile stretch of the park, from the south entrance to the Petrified Dunes parking lot, and offers views out to several of Snow Canyon's most popular hikes. You can join the trail at several parking areas, so you can make this as long or as short of an excursion as you like. Out and back, from end to end, this is a six-mile trail.