7 Jenny's Canyon, Snow Canyon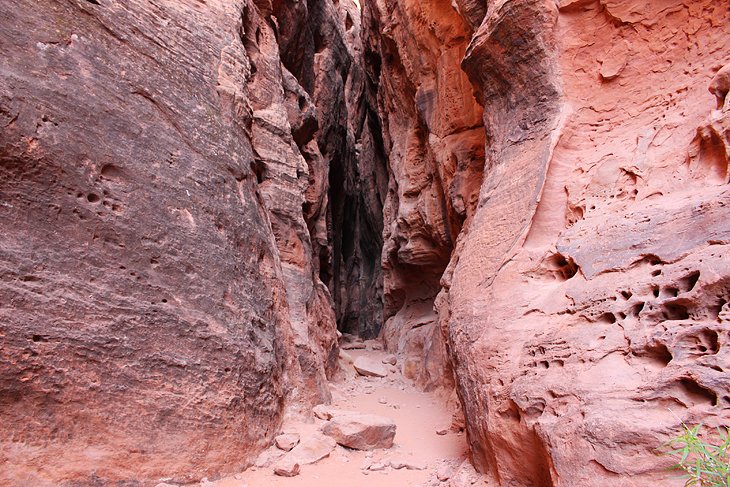 Jenny's Canyon is a short out-and-back hike to a narrow slot canyon and a nearby overlook. The hike takes only about 20 minutes, but if you've never seen a slot canyon, this is the perfect opportunity. The trailhead is located at the south end of the park, not far from the entrance. It begins by heading out over a flat area and quickly approaches a rock wall. To the left, you can see the narrow opening to the slot canyon, and if you walk in a short distance you'll find a plaque. The canyon continues on a short distance and then comes to an abrupt end, at which point you turn around and exit by the same route you entered. To the right of the slot canyon, a short trail climbs up over rock stairs and a quick switchback to a lookout. From here, you can see the sand dunes on the opposite side of the road and views to the east.
8 Cove Wash Trails, Santa Clara River Reserve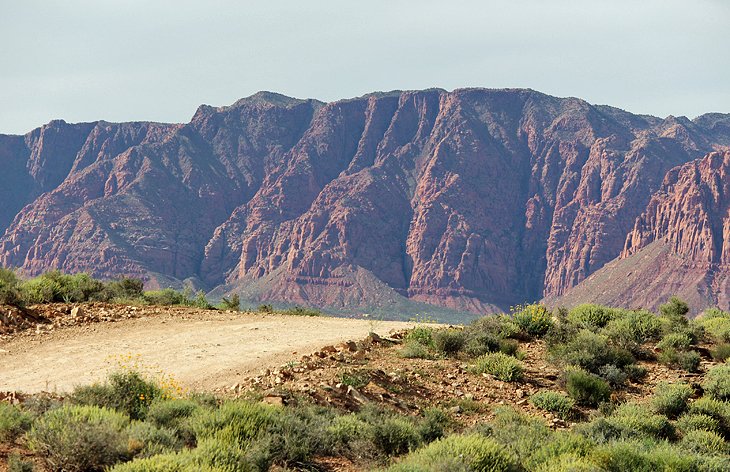 The Cove Wash Trails at the Santa Clara River Reserve are multi-purpose trails and are a favorite with trail runners, mountain bikers, and local hikers. At the parking area, which is off a dirt road, a map shows the interconnecting paths. Trails are rated in terms of difficulty for mountain bikers but this also serves as a good indicator for hikers.