Yellow Knolls Trailhead is in the Red Cliffs Desert Reserve, to the north of St. George, off Cottonwood Road. If you want a quick view of the trail and terrain before you set off hiking, you can drive past the trailhead to a viewpoint further along this road.
10 Hiking in Pioneer Park, St. George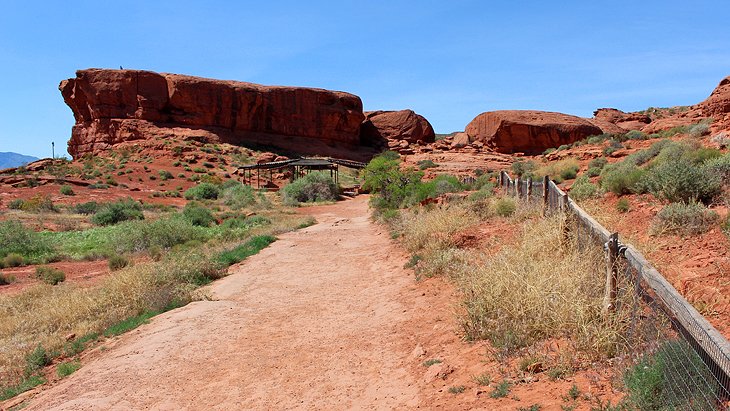 If you don't have time to head out to one of the nearby state parks or surrounding suburbs to explore trails, you can find good hiking right in St. George at Pioneer Park. This 52-acre urban park overlooks the city and is the perfect place to escape the sights and sounds of St. George for an hour or two. Although the park is just a five-minute drive from downtown St. George, you feel like you are in the desert or on a canyon hike. You can walk among red rock boulders, explore a slot canyon, and enjoy a picnic at the shade-covered tables near the start. Access to the park is off Red Hills Parkway.