Mount Baden-Powell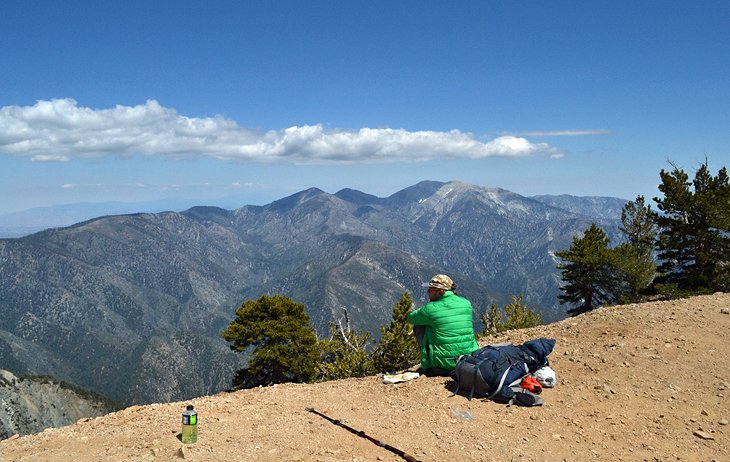 For a good example of the vistas and maximum grade you'll experience on the Southern California portion of the PCT, the nine-mile, round-trip hike to the top of Mount Baden-Powell in the San Gabriel Mountains gives you a healthy dose of both as it climbs high in the sky. This popular summit hike isn't necessarily for everyone, though, and the roughly 4.5 miles it takes to climb more than 2,800 feet to the top is filled with enough switchbacks to make you consider turning back.
But once you get to the top, be prepared to be greeted by old-growth pine trees that have existed for more than a millennium, as well as stunning views of the opposing Mount Baldy and the surrounding Los Angeles National Forest. You can trek this calf-pumping portion of the PCT by driving along the Angeles Crest Highway (2) towards Vincent Gap, where there is ample parking at the trailhead.
Mount Whitney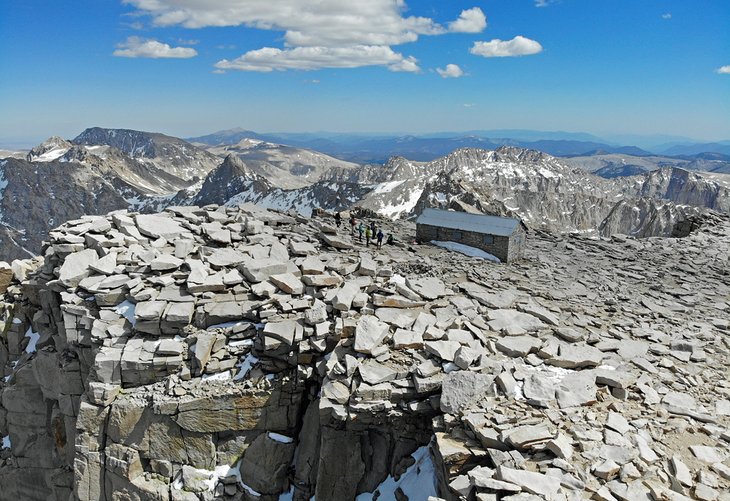 After traveling just over 700 miles through the arid and challenging landscapes of Southern California, the PCT transitions into Central California, including with it the jaw-dropping and often snow-covered Sierra Mountains. At the height of all the action, the PCT joins up with the 211-mile John Muir Trail (JMT), and together the two trails navigate the different mountain passes, alpine lakes, and other natural splendor found in this high-alpine paradise, including the upwards-gazing, snow-capped Mount Whitney.