Editor's ChoiceCrater Lake Rim Alternate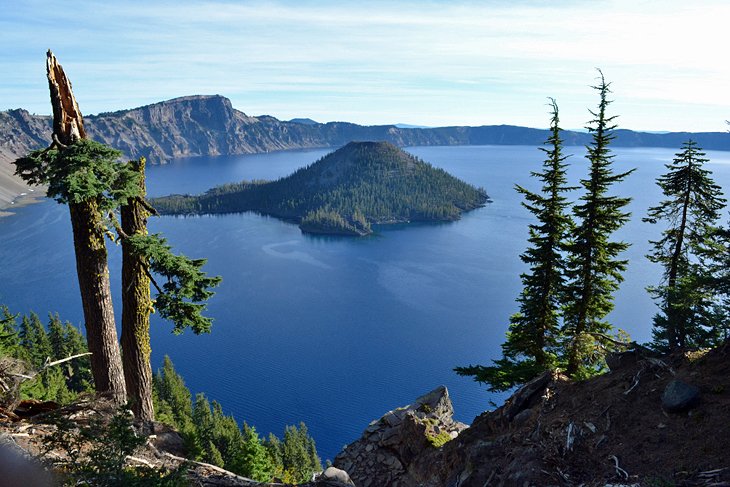 While the official PCT takes a route that strays west of the ancient caldera that is known as Crater Lake, the Crater Lake Rim Alternate is a highly recognized and much encouraged departure from the original route, of which more non-equestrian PCT hikers trek along every year. That's because without the Crater Lake Rim Alternate, you'd miss out on the eye-popping scenery comprised by the second-deepest lake in the nation.
The alternate trail officially begins at the Dutton Creek Trail Junction, but day hikers can cut some less scenic miles out by starting at the Rim Village. From here, the alternate trail follows along the rim for six miles, displaying dazzling views of Crater Lake and its sapphire waters the entire way. When you're ready to turn back, or you've hit the six miles the alternate trail encompasses, all you have to do is turn around and enjoy the same view twice. Crater Lake is truly a highlight of the entire PCT experience and is one geological feature that everyone in their life should get to see.