Paradise Park via Timberline Lodge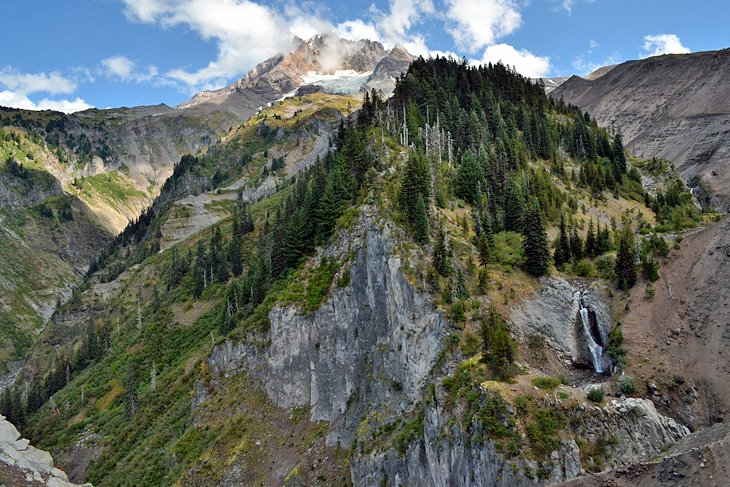 While many sections of the PCT could be claimed as the most scenic, the portion of the trail that departs from the historic WPA Timberline Lodge in northern Oregon stacks up to be not only one of the best day hikes on the PCT, but a highlight of the entire cross-country trail. It meanders through the wildflowers and big mountain views of Paradise Park and the surrounding Mt. Hood National Forest.
The PCT nearly connects to the backdoor of the Timberline Lodge, making for a great starting point on a PCT day hike. Follow the trail north for six miles from the Timberline Lodge and be prepared to soak in the scenes of abundant wildflowers, cascading water sources, and up-close views of Mount Hood the entire way. Six miles down the trail is the Paradise Park Loop Trail Junction that can get you back to the Timberline Lodge, where you can stay the night or fill your hiker appetite with their first-class breakfast buffet.