Fallen Leaf Lake Trail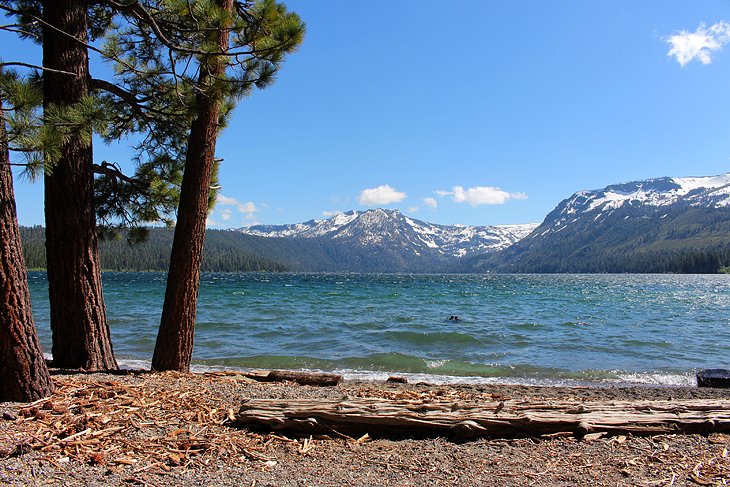 This short hike leads to a scenic inland lake with a pleasant shoreline and views to the surrounding mountains. The trail to the lake is just a simple walk, but you can extend the hike and follow the path along the shoreline to the right. Although there are a couple of places to access the lake, the main trailhead is located at the back of the Fallen Leaf Campground. The path is very easy, leading up over a low rise and then down to the lake. From the shore, you can see Mt. Tallac off to the right.
This hike is all about the destination. The water is clear, and mountains on the far shores, often snow-capped in the spring, provide a peaceful setting, perfect for a picnic or enjoying a quiet afternoon. You can find your own space to set up a chair or towel and enjoy a break from the busy trails. Depending on how far you want to walk, this can be a 2.5-mile round-trip hike or less than a mile if you just want to see the lake.