Glen Alpine Trail to Aloha Lake Hiking Trail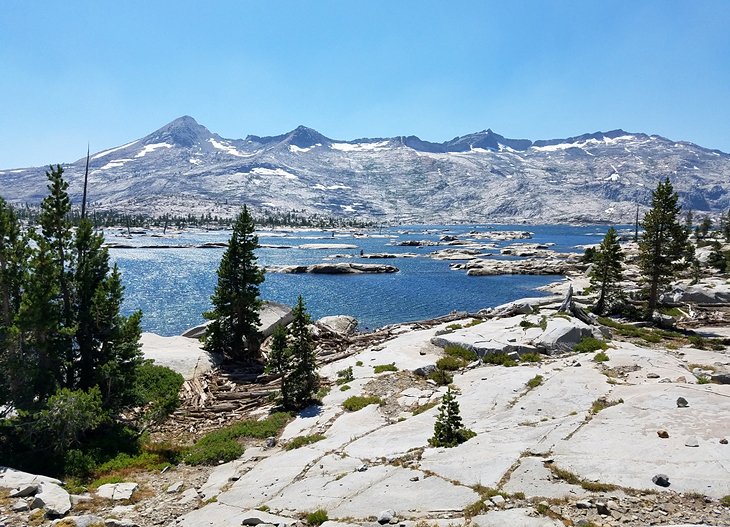 Numerous trails leave from the Glen Alpine trailhead, near the south end of Fallen Leaf Lake, but if you are looking for a longer day hike, or even an overnight backpacking trip, Aloha Lake makes a beautiful destination. This 12-mile round-trip hike, often showing fabulous displays of wildflowers, passes Susie Lake and Heather Lake before reaching the shores of Aloha. Here, open expanses of rock look out onto the glimmering blue water. Surrounded by mountains and dotted with small islands, this is one of the most picturesque alpine lakes in the area. This is an in-and-out hike, with switchbacks and some elevation gain, but it is an enjoyable day hike.
Skyline Trail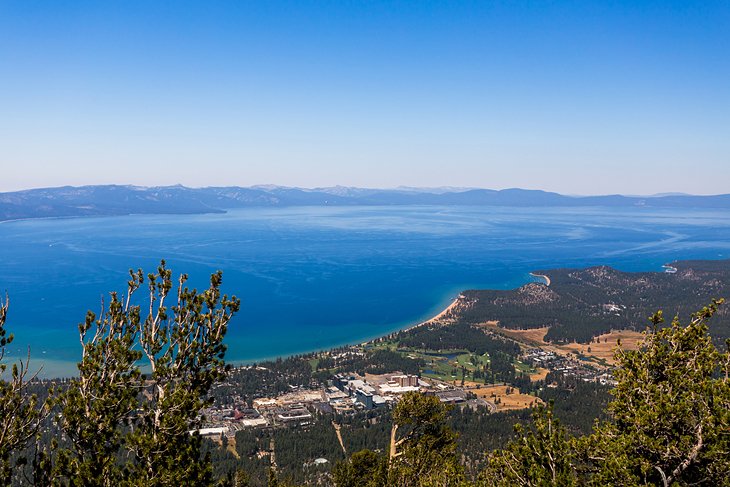 This popular summer hike allows you to reach high alpine terrain without actually having to hike any real elevation. Accessed by lift, the Skyline Trail is a two-mile hike with outstanding views over Lake Tahoe and the surrounding area. This is a good choice if you are coming to the Lake Tahoe region from lower areas and aren't yet acclimatized but want to hike the higher regions. A chairlift off Heavenly's Gondola takes you to the start of this trail.