Fourth of July Pass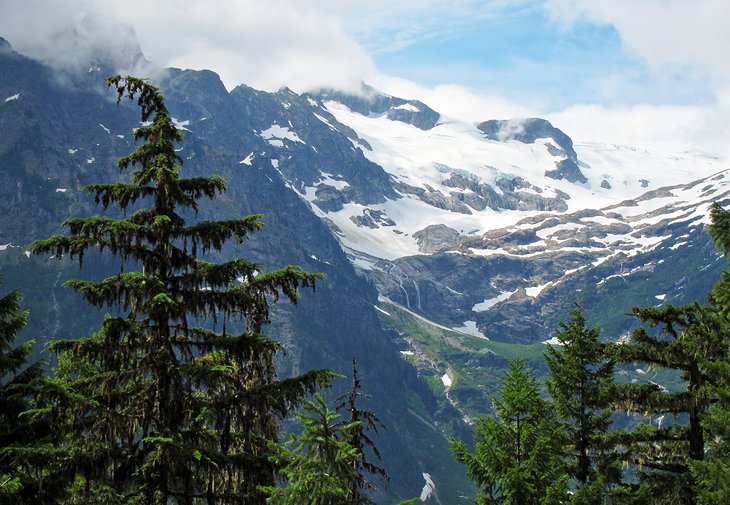 There are two ways to explore the subtle wonder of Fourth of July Pass, located within the Ross Lake National Recreation Area, and both routes traverse along the churning waters of this mountainous landscape. Whether you approach the pass by following either Panther or Thunder Creek, you are exposed to deep forest environments and big views of the overshadowing horizon along the way, and if you play your cards just right and arrange a shuttle, you can combine the two creek trails for a great 12-mile hike. Overnight camping is available with a permit and recommended at the Fourth of July Camp, a mile west of the pass, offering campers big views of Colonia Peak, Snowfield Peak, and Neve Glacier.
Trail of the Cedars Nature Walk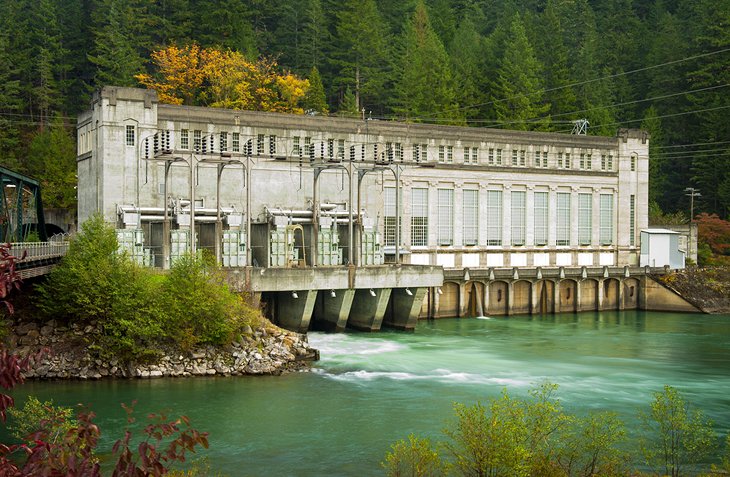 While North Cascades National Park is primarily a designated wilderness area, there are still small signs of our current civilization in the backwoods. One example of that is in the company town of Newhalem, exclusively populated by workers for Seattle City Light and the accompanying Skagit River Hydroelectric Project. Although you won't be able to put up permanent residency in Newhalem, you can spend the night in the Newhalem Campground to aid in exploring the many trails branching from this small community.
A good place to begin is the Trail of the Cedars Nature Walk, featuring a gravel pathway that blends into the surrounding Skagit River Valley, immersing hikers in the enormous environment and ending at the still-operating, historic Gorge Powerhouse, all in less than a mile. A great place to visit for the whole family, the entire Newhalem trail system caters towards every level of hiker with moderate trails and stunning scenery.