Lost Dog Wash Trailhead Trails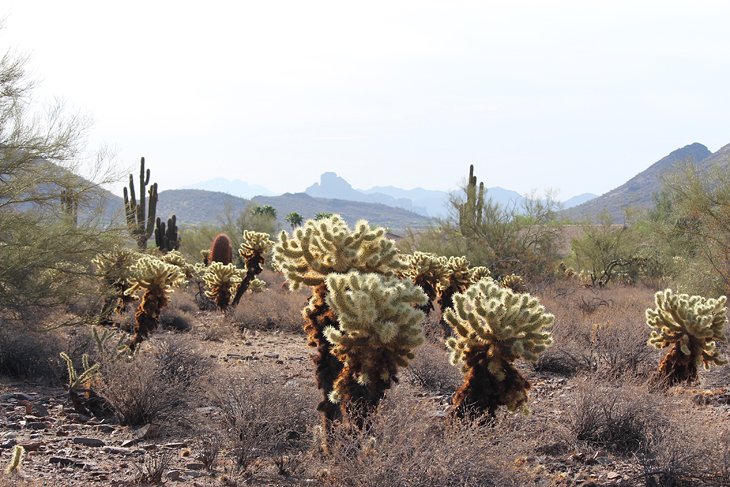 The Lost Dog Wash Trailhead, part of the McDowell Sonoran Conservancy, offers a number of relatively easy but scenic trails that can be combined to make loops of varying lengths. The landscape of each of the trails is arguably similar, although some of the hikes farther up the hillside offer different views. The desert here is lush by Phoenix standards, with saguaros, chollas, ocotillos, and various other plants of the Sonoran Desert.
You can also expect to see all kinds of birds, and possibly some animals. For a short hike, try linking Lost Dog Trail, Sunrise Trail, Anasazi Trail, and back to Lost Dog Trail. This is a nice 2.4-mile, clockwise, loop trail with only 250 feet of elevation gain. A lovely longer hike is the Sunrise Trail East, which is four miles in length and has 1,150 feet of elevation. And for a longer hike without much elevation, the Taliesin Overlook Trail is a four-mile hike up 350 feet to a low ridge overlooking Frank Lloyd Wright's Taliesin West. All of these leave from the Lost Dog Wash Trailhead.