Flatiron Summit via Siphon Draw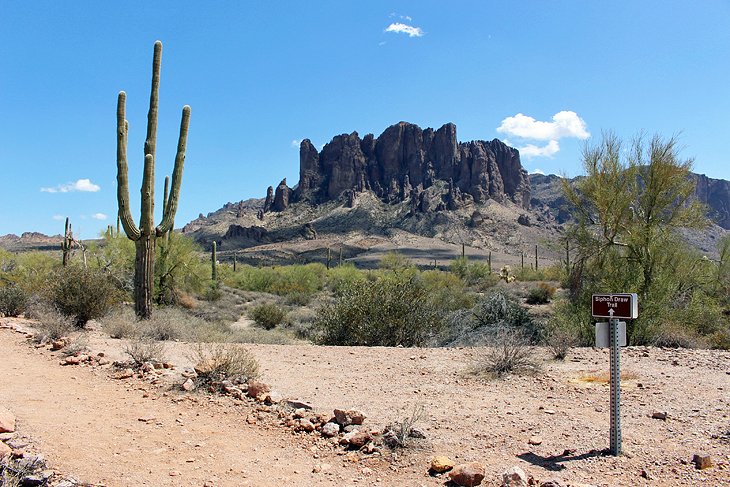 The Flatiron Summit via Siphon Draw is for experienced hikers in good physical shape, and those with a taste for adventure. This is a strenuous, five- to six-hour hike. You may be lulled into thinking this is an easy trail at the start but later on, the hike is quite steep and some scrambling is required near the top. If you consider doing this hike, bear in mind it is a 6.2-mile round-trip journey, with an elevation gain of close to 3,000 feet, and much of it is in full sun.
At the top, you'll find stunning 360-degree views and a deeply satisfying sense of accomplishment. Trail finding can be tricky at times, so take your time to make sure you are on the right path. The main trail is marked with white and blue dots. The path is uneven with gravel in many areas, and climbing some boulders is required. Flat Iron Summit Trail is in Lost Dutchman State Park. A day fee is required. If you want to get an early start on this hike, camping in the park is a convenient option. For more information see our article on the best campgrounds around Phoenix.