Wind Cave Trail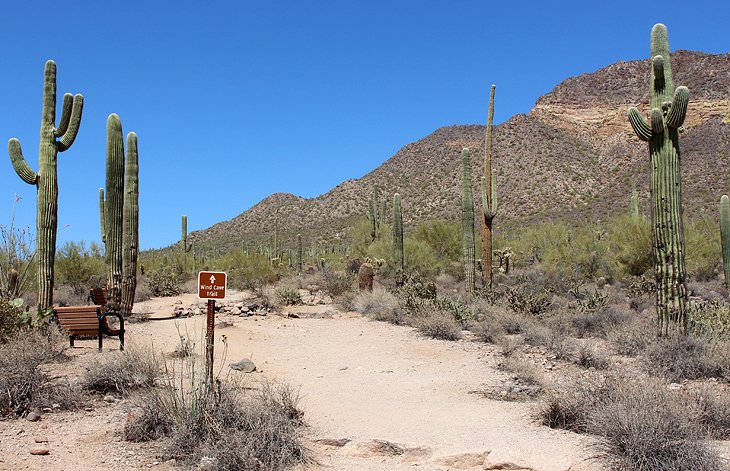 The Wind Cave trail, located in the southeastern edge of the Phoenix area, beyond the city of Mesa, provides fantastic views out over the surrounding countryside. At the end of the trail, a small cave is an added bonus. From the trailhead, you can see the trail snaking up the wall of rock in front of you. Don't be dissuaded by the workout ahead, this trail provides a good reward for moderate effort. It starts off relatively easily and then climbs steadily until you reach the cave at the end. The cave is about 12 feet high and is a welcome stop with shade after a sweaty hike up. This is an in-and-out, 2.6-mile trail with 770 feet of elevation. The trailhead is located in Usery Regional Park.
Brown's Ranch Trail System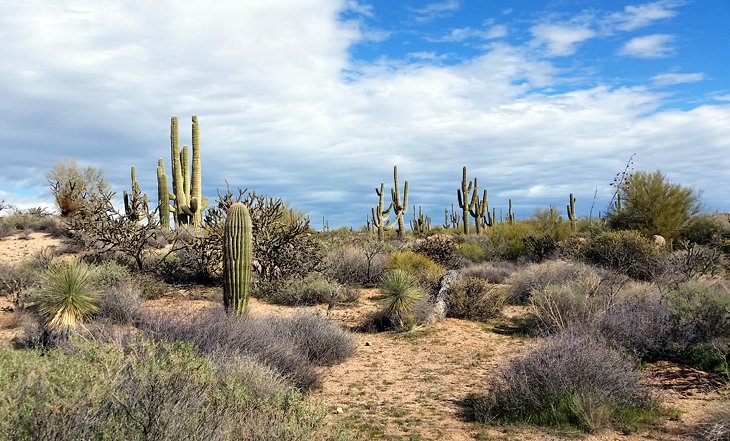 The Brown's Ranch area has a little bit of everything; Sonoran Desert scenery, historical buildings, and in the spring, a wonderful display of wildflowers. The Brown's Ranch trail is an out-and-back trail and is 3.1 miles long with 100 feet of elevation gain. Ideal for large groups, the trail is wide and level with occasional patches of sand. At the former ranch site, you'll find remnants of old ranch equipment rusting quietly in the desert sun. The trailhead has excellent facilities, including washrooms and even a ground level water fountain for your four-legged friend.